There are 3 main types of Taco Bell trips:

The "Nobody Will Know"
You're alone and it's between mealtimes. You probably even have dinner plans. But that won't stop your craving, and if you play your cards right, nobody will ever have to know. So you use the drive-through but park in the Taco Bell parking lot and eat in your car. Then you hide the trash in your backpack so you can discreetly throw it in the dumpster when you return home, where you will immediately brush your teeth and take several antacids.


The "Late Night Party Group"
It's Presidents' Day, your roommate's birthday, or night-of-sporting-event-you-don't-care-about and you're with a group of 4-7 likeminded friends. It is absolutely no earlier than 10pm. You've just finished a rousing 5th round of Bananagrams, and you've all worked up an appetite. You go to Taco Bell where it takes 4.6 billion years for the group to order. You sit in the restaurant to eat because safety in numbers. Everyone finishes their food in 2-9 minutes. You all linger at the table for a while, but you know the night must come to an end...and soon.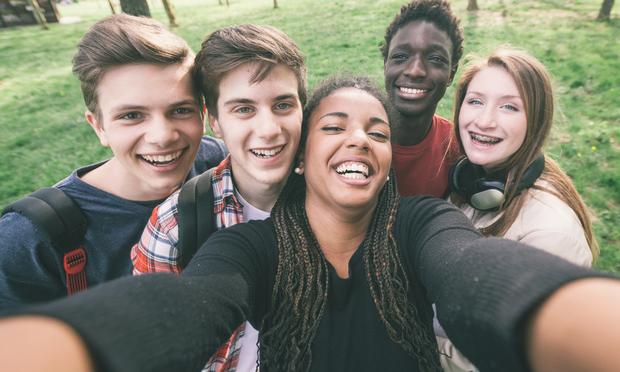 The "Soulmate"
You're with the one person that makes you feel more comfortable than a Snuggie on a Sunday. It's probably a rainy Saturday afternoon. You're both hungry, and you end up at Taco Bell. You'll have a 30-second debate about whether to go in or use the drive-through. But it won't really matter because you're getting it to go anyway. This person will know what level of sauce you want. You take the food home and sit on the living room floor to eat while watching 30 Rock or maybe, like, Arachnophobia or one of the Jurassic Park sequels. Then you both fall asleep.
NOTE: THIS IS PROBABLY A BEST FRIEND, BUT IF IT DESCRIBES YOUR SIGNIFICANT OTHER, MARRY HIM/HER IMMEDIATELY.


Regardless of what type of trip you find yourself taking, there are 8 stages to the visit, as follows:
1. Craving

It's specific, unmistakable and irreplaceable. End of story.
2. Timid Suggestion

Everyone secretly loves Taco Bell. The problem is that you don't want to be the person who seems excited to suggest it. So you strategically say something like, "We could go to Expensive Italian Place, Overcrowded Sandwich Shop, or, you know what? I'd even be fine with something like Taco Bell hahaha" and hope somebody takes the bait.

I could continue to try and explain, but this clip from Tommy Boy will do a better job:
3. Walking the Line

You're at The Bell waiting in line and sure, you're trying to decide what to order. But we ALL KNOW that you're really trying to decide how much to order. There's a fine, blurred line between too much and too little. And there's no such thing as Taco Bell leftovers.
4. Euphoria

You take that first bite and your surroundings dissolve. Suddenly, nothing matters outside of your relationship with this glob of mass-produced heaven wrapped in a tortilla. You feel the warmth in your belly and let the flavor take over your mouth. And your dreams.

5. Foreshadowed Guilt

This usually coincides with beans, cheese and/or meat juice running over your hands and down your arms. For a split second, you wonder if you've possibly made a terrible mistake. The fear quickly fades.

6. Euphoria Part II

Twenty minutes ago you looked at the person next to you and wondered, "Is this a date?" But now there's absolutely no doubt in your mind. Person shmerson, you're courting a taco. This is an actual love affair between you and a collage of dead animal, congealed dairy, and severed plants.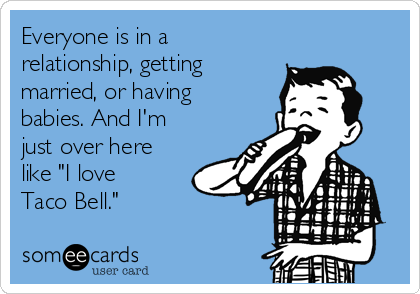 7. The Gurgles

Digestion. On a normal day, this is a bodily function that goes unnoticed. But today was a Taco Bell day, and you're fully aware of everything that's happening in there. Something that was once food bangs and splashes through your system like a bald man with road rage.

Also. Gas.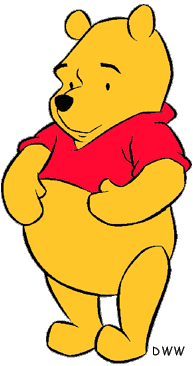 8. Early Bedtime
You decide (or you don't, but it will happen anyway) to ignore the discomfort by doing the thing you always do to escape from reality: sleep. It's not pretty, and you WILL have fever-like dreams about decorating your new apartment inside of a giant snake. (Do your curtains match the stomach acid? DO THEY?)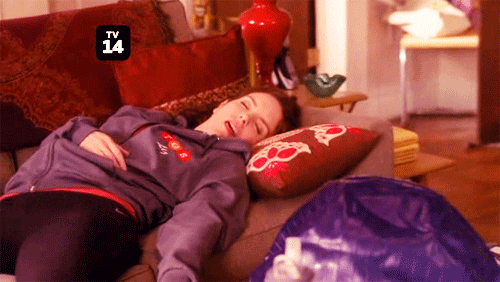 AND YET, SOMEHOW, like a woman who's given birth, you forget the pain. The craving will always make another appearance, and there's only one way to stop it.
This post is dedicated to Alex White. Because she requested it. And also because she's my friend from ancient times aka The Sixth Grade. Here's to approximately 12 years of friendship!